The Best Dog-Friendly Cafés in Northumberland
When you are out and about exploring, here are the cosiest cafés where you and your four-legged friend(s) can refuel
Be assured of a warm welcome at these cosy dog-friendly cafés in Northumberland.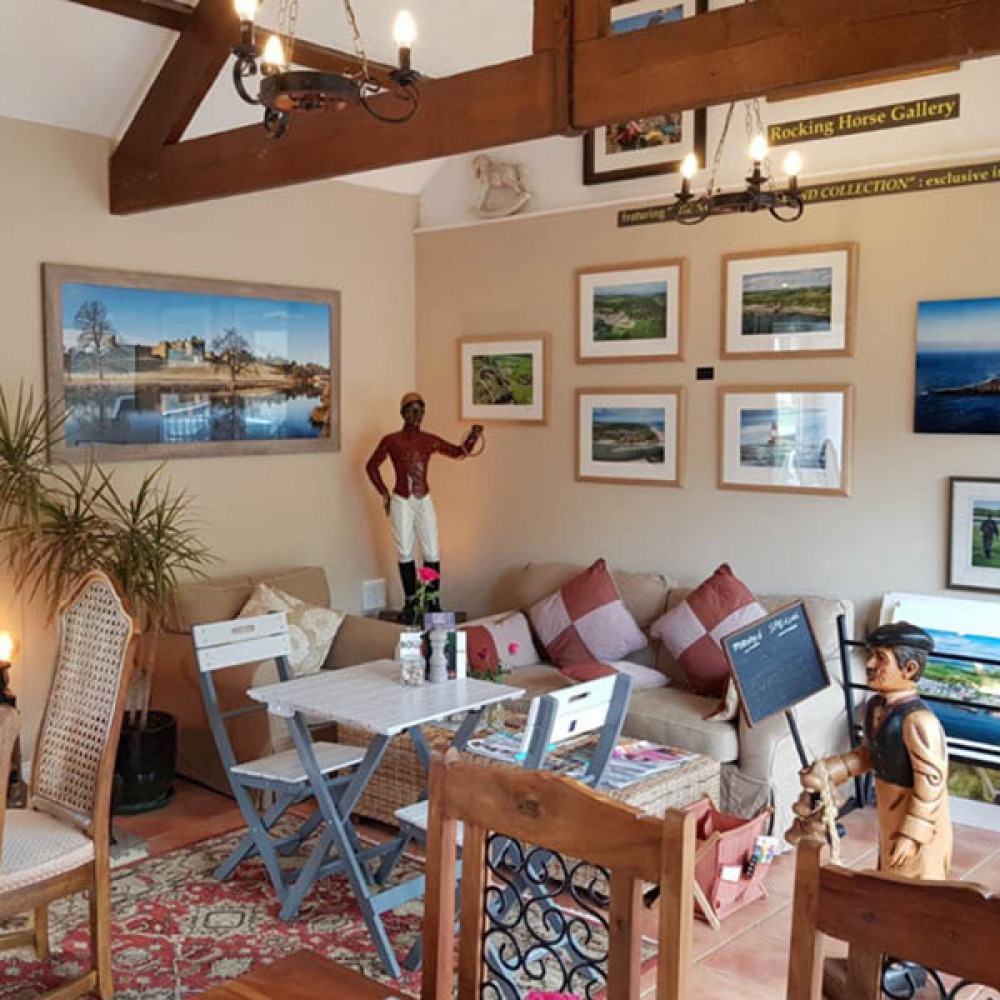 Rocking Horse Cafe & Gallery, Midstead NE66 2TH
Just off the A1 near Alnwick, and serving lots of homemade dishes and stocking local produce, there's an antique shop on site for browsing, and the garden even has a dog agility course to keep your four-legged friends happy too! Open seven days a week, everything is cooked fresh to order from the all-day breakfast stotties to the Ploughman's lunch, and it's all sourced locally too.
The Drift Café, Cresswell NE61 5LA
The popular seaside cafe is the perfect place to stop off after a stomp along the beautiful stretch of sandy beach below the café. Famous for homemade cakes, scones and soups, they have recently opened a fish and chip shop too. A selection of second-hand books, painting and prints will ensure there's something to browse, whilst the café backs on to Creswell Pond, popular with birdwatchers. Dogs are welcome in the heated marquee and outdoor areas.
Village Tea Rooms, Alnmouth NE66 2RS
This little gem in the picture-postcard village of Alnmouth has a great specials menu served alongside its homemade soup, sandwiches, pies and cakes. It's a quaint and friendly place, some would say cosy, but what it lacks in space in makes up for in charm – and dogs are made welcome too.
Bertrams, Warkworth NE65 OXB
Something of an institution in this historic village, this lovely café serves everything from thick-cut bacon butties and fresh homemade cake to soups and sandwiches, all of which keep the regulars coming back time and again. Dogs and muddy boots are made very welcome and Bertrams is licensed, so you can relax with a pint or a glass of wine in the pretty sheltered courtyard or inside when the weather cools.
Saltwater Café, Beadnell NE67 5AS
Dog friendly by day, this popular café in the seaside village of Beadnell serves a breakfast worth waking up early for. The coffee is great too. Head here for a lazy brunch with your four-legged friend in tow and you can relax and fuel up before a blustery day on the beach.
Errington Coffee House, Stagshaw Bank NE45 5QB
This former pub at the top of Stagshaw Bank is a great stopping-off place for anyone exploring north Northumberland, or nearby Hadrian's Wall country. There's always a warm welcome, the food is all homemade, and there's plenty of dog-friendly space inside too – so settle down and enjoy freshly-baked cakes, pies, jacket potatoes and sandwiches as you plan your next excursion.
Fountain Cottage Café, Bellingham NE48 2DE
From the Full Monty All-Day Breakfast to classic fish and chips (the café also serves chip butties!), this dog-friendly, welcoming café is the perfect stop-off for anyone out and about in this part of Northumberland. Stop by for a coffee and slice of homemade cake, or head here after a day's walking for an evening meal – the lasagne comes highly recommended.
Capheaton Village Tearoom NE19 2AA
This gorgeous tearoom in the local village hall is open Saturday and Sundays from 10am to 3pm, but if you are venturing up this way make sure to make a detour for the warmest (dog-friendly) welcome and the best homemade cakes in the county. The quirky tearoom is a hub of activity at weekends and as a non-profit charity organisation all the surplus goes straight back into the community.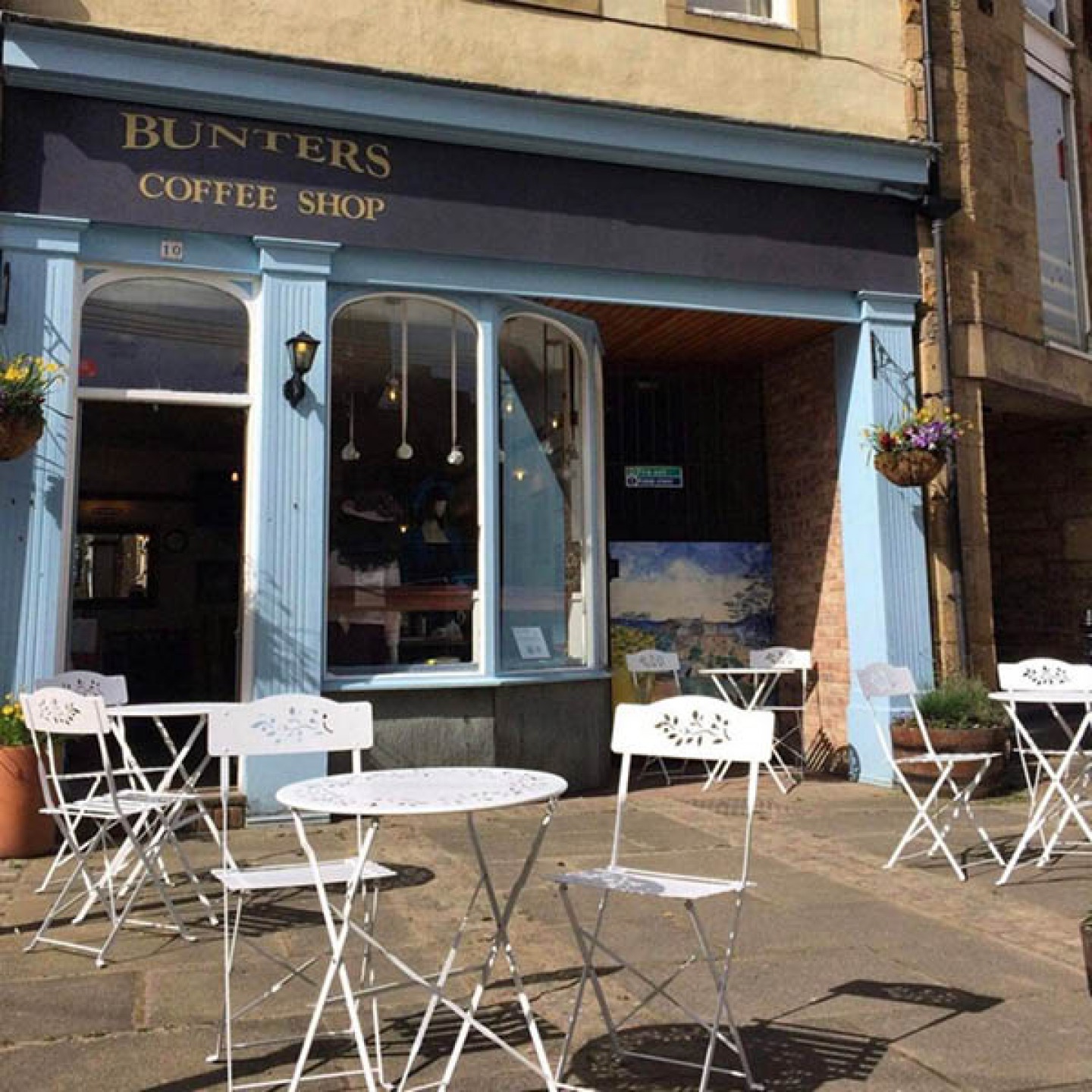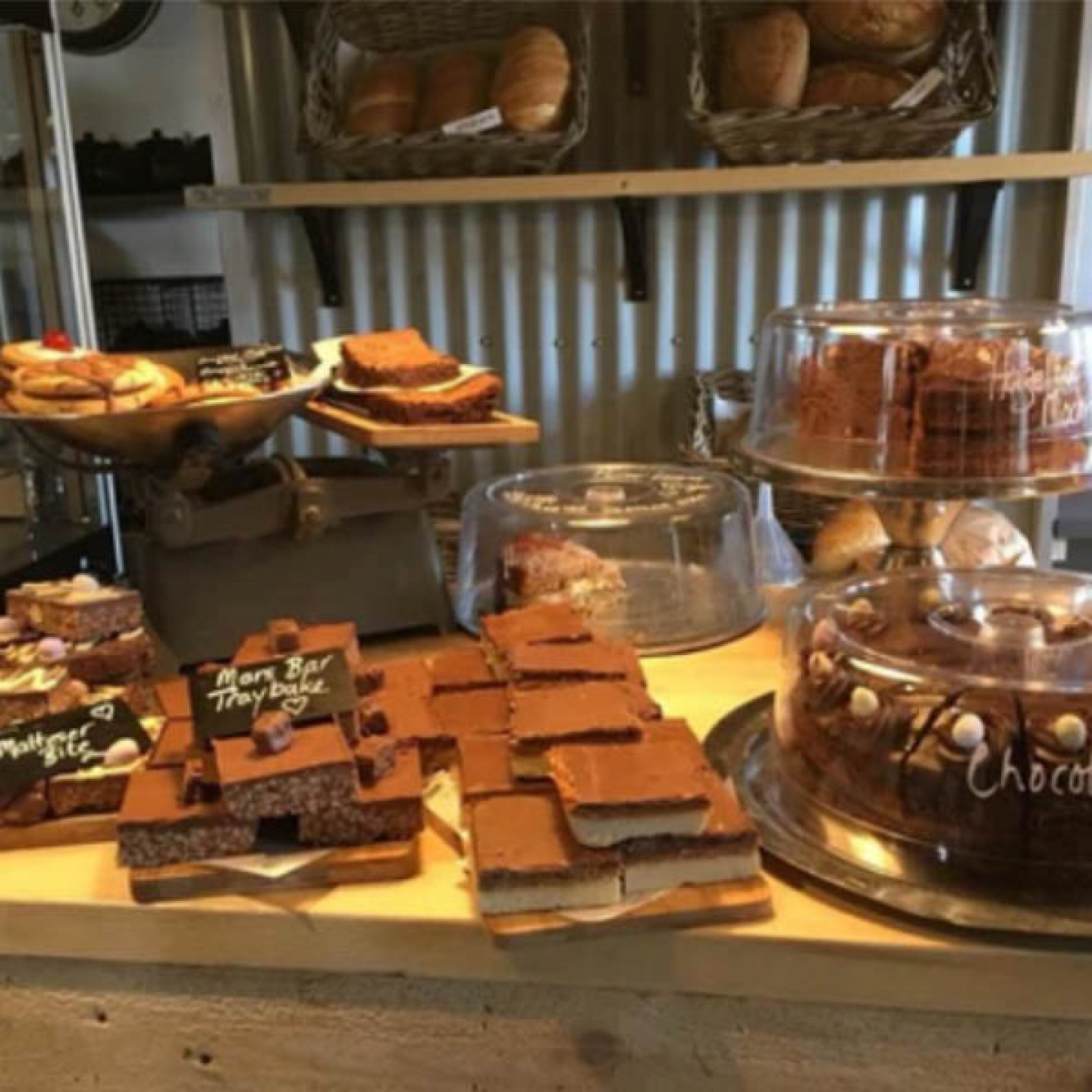 The Running Fox, Shilbottle NE66 2XX
In the pretty village of Shilbottle, this outpost of the popular bakery is inside the historic village pub, The Farriers Arms. Open for breakfast, lunch and tea seven days a week, there's ample parking and it's very dog friendly, making it the perfect pit stop on your way to (or from) the beautiful stretch of coastline nearby.
Bunters, Hexham NE46 1XD
Tucked away on Hallgate in the busy market town of Hexham, Bunters Coffee Shop is a warm and welcoming traditional café and a great spot for coffee and a slice of homemade cake or a jam-filled scone. There's a good outside space if the sun shines but dogs get a warm welcome inside and out from the friendly staff.