Meet Ebru Evrim, the Owner of Yorkshire's State-of-the-Art Yoga and Pilates Studios
Ebru Evrim is a Yorkshire-based yoga and pilates business with two state-of-the-art studios, a dynamic class timetable, its own branded activewear range, wellness holidays, teacher training and studio concept café
We caught up with Ebru Evrim herself to find out more.
Ebru began her working life as a pathologist in Istanbul, and it would be understandable to wonder what brought her to Yorkshire to run two state-of-the-art yoga and pilates studios. Interestingly, it came from the simple need to take a breath and a break from her busy working lifestyle.
'Working as a pathologist gave me valuable insights into the physical makeup of the human body and an innate understanding of the natural benefits of practising yoga. However it wasn't actually the catalyst for my career path,' Ebru explains.
'From pathology I moved into the contrasting busy, dizzy world of digital marketing, working with significant international clients. City life and the fast pace of the digital media industry at that level was inevitably demanding, and I took up yoga in 2007 as an antidote to my stressful lifestyle.'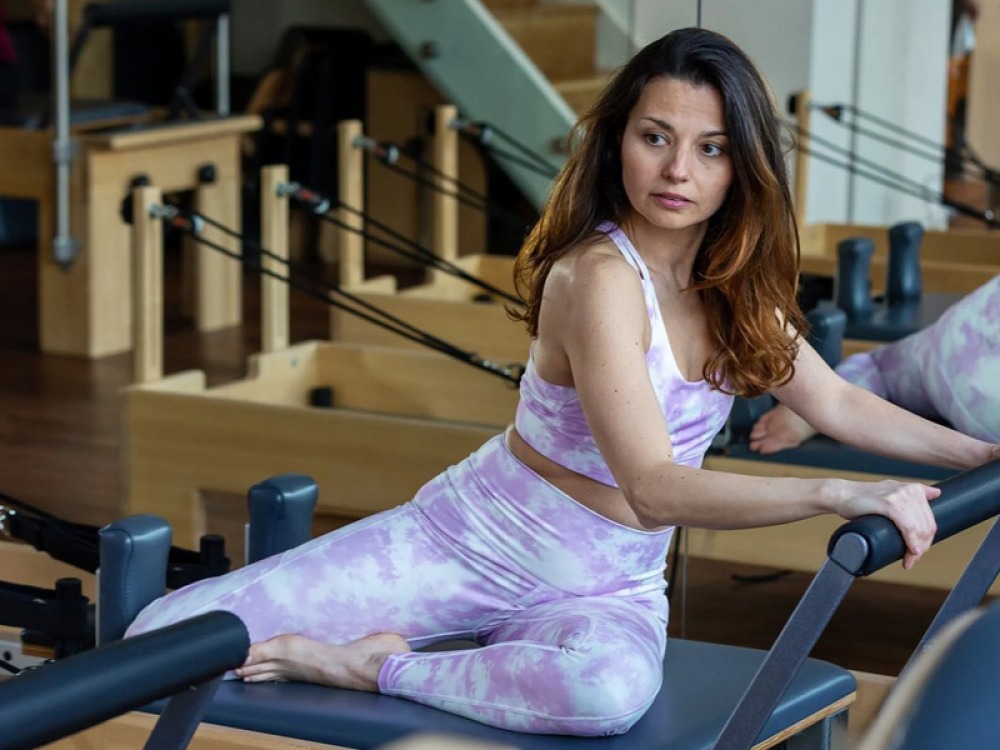 While Ebru's interest in this form of fitness started as a way to take time out for herself, when she moved to the UK almost a decade later she began to share it with others, teaching classes in village halls and local venues. A few years later she decided to combine this passion and her understanding of the human body with a desire to make a positive contribution to healthy living in the area, and Ebru Evrim the business was born.
Fast forward to now and Ebru has two studios in Harrogate and Skipton, each lovingly restored using natural materials to create a calm, inspirational space. The studios also come with modern features like underfloor heating, surround-sound speakers and the highest quality pilates apparatus, as well as a dynamic class timetable and teacher training.
'Our studios offer daily classes with talented practitioners in various styles of yoga, pilates and mindfulness. As well as a mat studio with underfloor heating and barre bar, we have an apparatus studio with state-of-the-art equipment,' Ebru says. 'We offer lots of different classes, so there really is something for everyone in our studio timetables, which run seven days a week.'
Types of yoga that you can practice include Hatha Flow, Power Vinyasa, Yin, Booty Barre and Ashtanga with a mix of female and male teachers, while pilates classes are available in the mat studio and on the reformer and circuit class apparatus, ranging from gentle sessions through to high-intensity cardio reformer Pilates. Additionally, there are regular workshops in manifestation, mindfulness and meditation.
Reformer Pilates is Ebru Evrim studios' newest offering and it is suitable for anyone as it helps with athletic performance, injury recovery, weight loss, balance and bone density.
'A reformer is a bed-like frame with a flat platform known as a carriage, that rolls back and forth on wheels. It is designed to adjust to suit you specifically to develop your core strength and stability. Improving the alignment of your posture, this gentle, low-impact form of exercise effectively provides a full body workout,' explains Ebru.
'We offer lots of different classes, so there really is something for everyone in our studio timetables, which run seven days a week'
For people who want a completely immersive relaxation experience, Ebru Evrim also host retreats in the Mediterranean and, closer to home, the Lake District. 'Let's face it, who doesn't love a holiday disguised as a retreat!' Ebru laughs.
'But in all seriousness, yoga, pilates and meditation are avenues to wellness for people of all ages and abilities. They provide the means to balance the physical, mental and spiritual aspects of the human experience to help us cope with the demands of 21st century living.
'We are all spiritual beings in these physical bodies and the most important thing is for us each to remember who we are and carry this inner consciousness into everyday life.'
For any beginners worried about starting pilates or yoga, Ebru explains there is no need to stress – it is just about finding what is right for you. 'Everyone is different, there is no one size fits all, but a quick chat will help us to point you in the right direction for what would benefit you the most,' she says.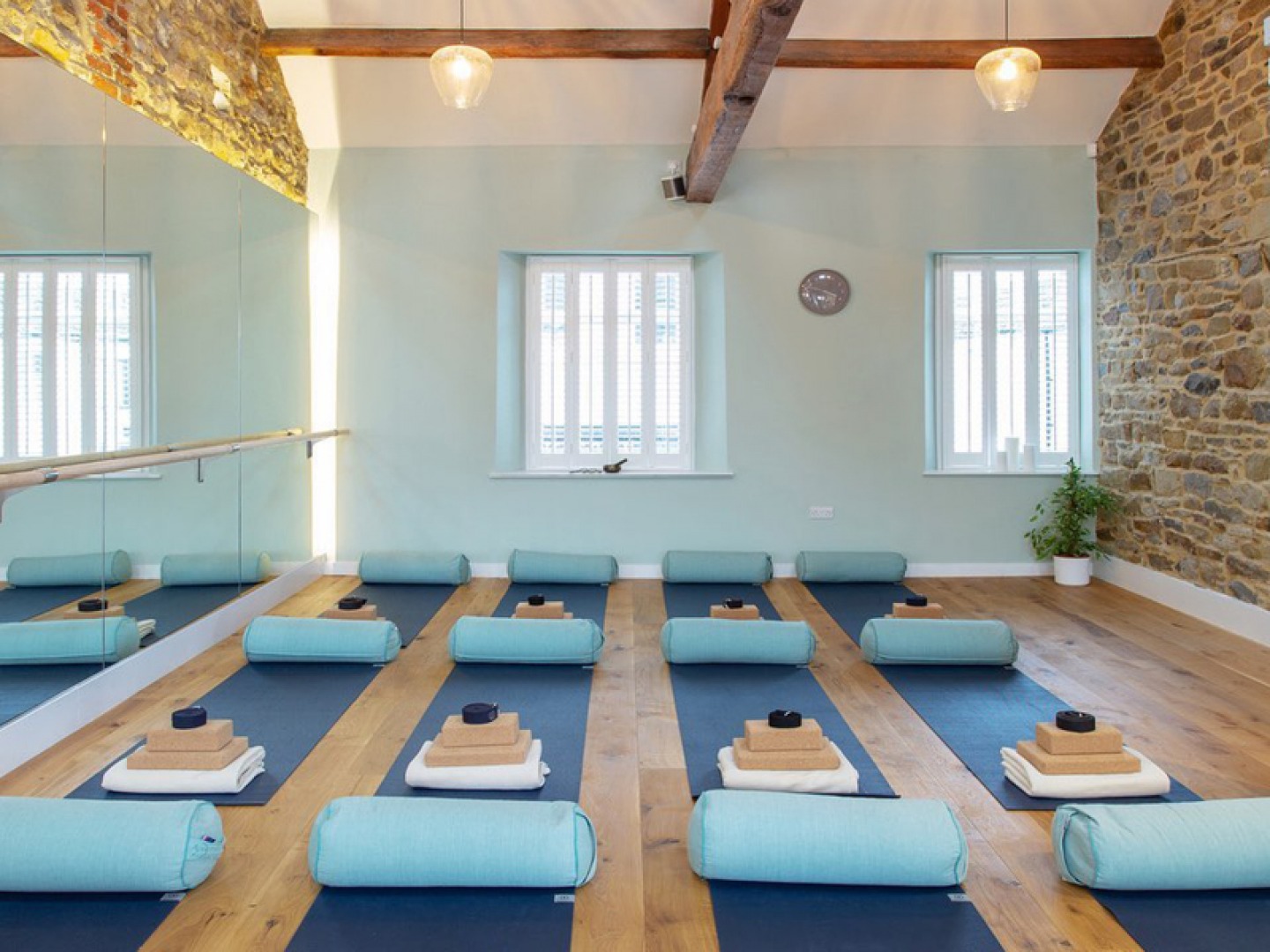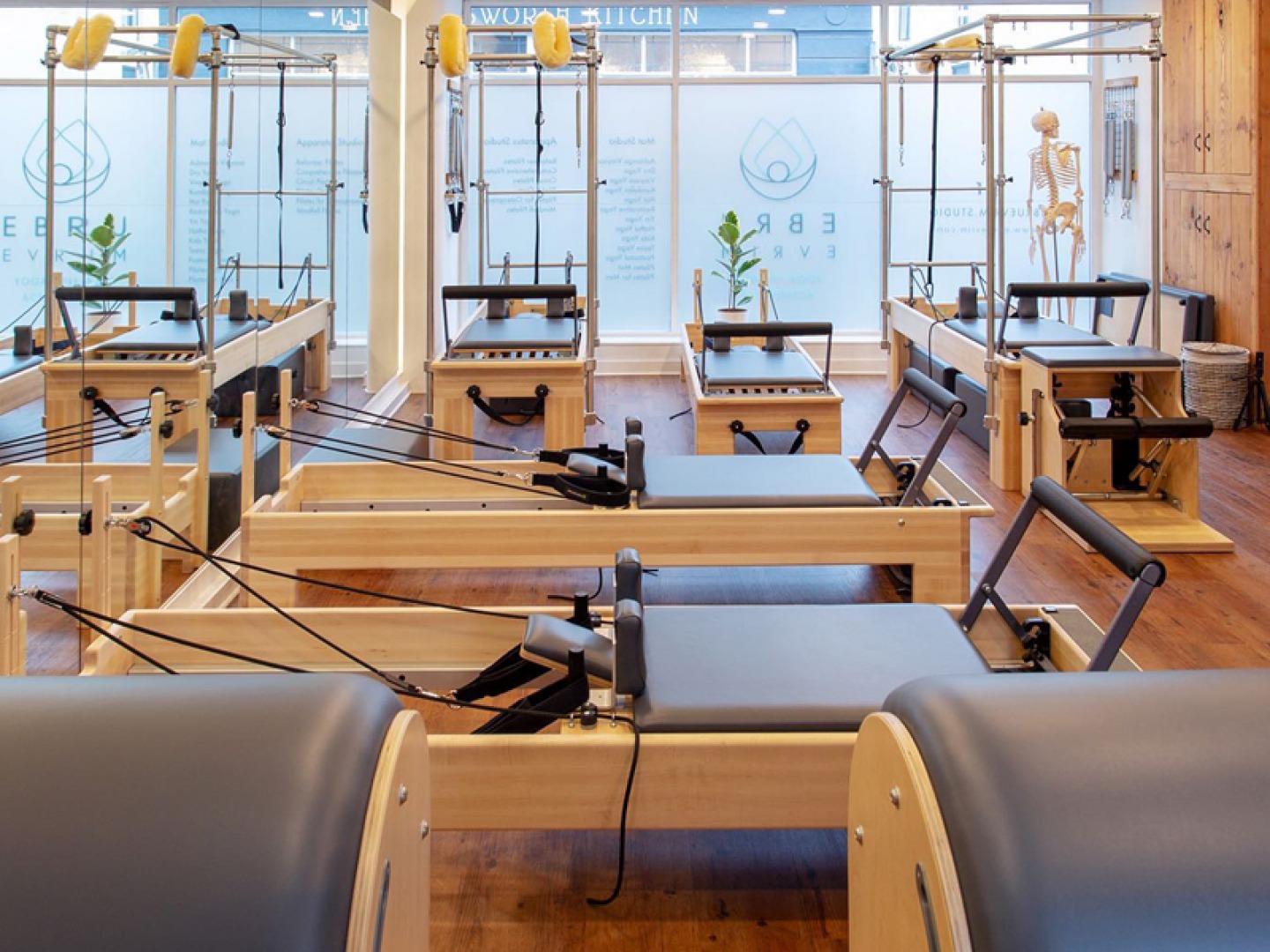 If all of that wasn't enough, Ebru has also started her own brand of Ebru Evrim Activewear which she has designed and sourced. 'During lockdown I launched our range of fitness clothing based on my own experience of buying fitness wear which proved not fit for purpose,' she explains.
'I set out to produce garments of superior quality which make you feel as good on the street as in the studio – activewear for anywhere. I had no previous textile industry experience, but I researched, designed and sourced ethical manufacturers which was very rewarding.'
When discussing plans for the future, Ebru is realistic but ambitious. 'Launching the Harrogate studio was a huge undertaking as the 4,000 square foot, three-storey Georgian building needed a complete overhaul to transform it into a really stunning wellness space,' she explains. 'But after a successful equity crowdfunding bid that made it all possible, we have investors who are interested to see the Ebru Evrim brand expand further, so we may be looking at opening further studios following this format.'
Watch this space!
ebruevrim.com