Northumberland Author Picks the Next Book You Should Read (And it's a True Classic)
Northumberland-born LJ Ross is the bestselling author of the DCI Ryan murder mystery series. Each month, she shares an exclusive Book Club pick with Living North readers
This month's LJ Ross Book Club selection is a true classic from the inimitable Fredrick Forsyth: The Day of the Jackal.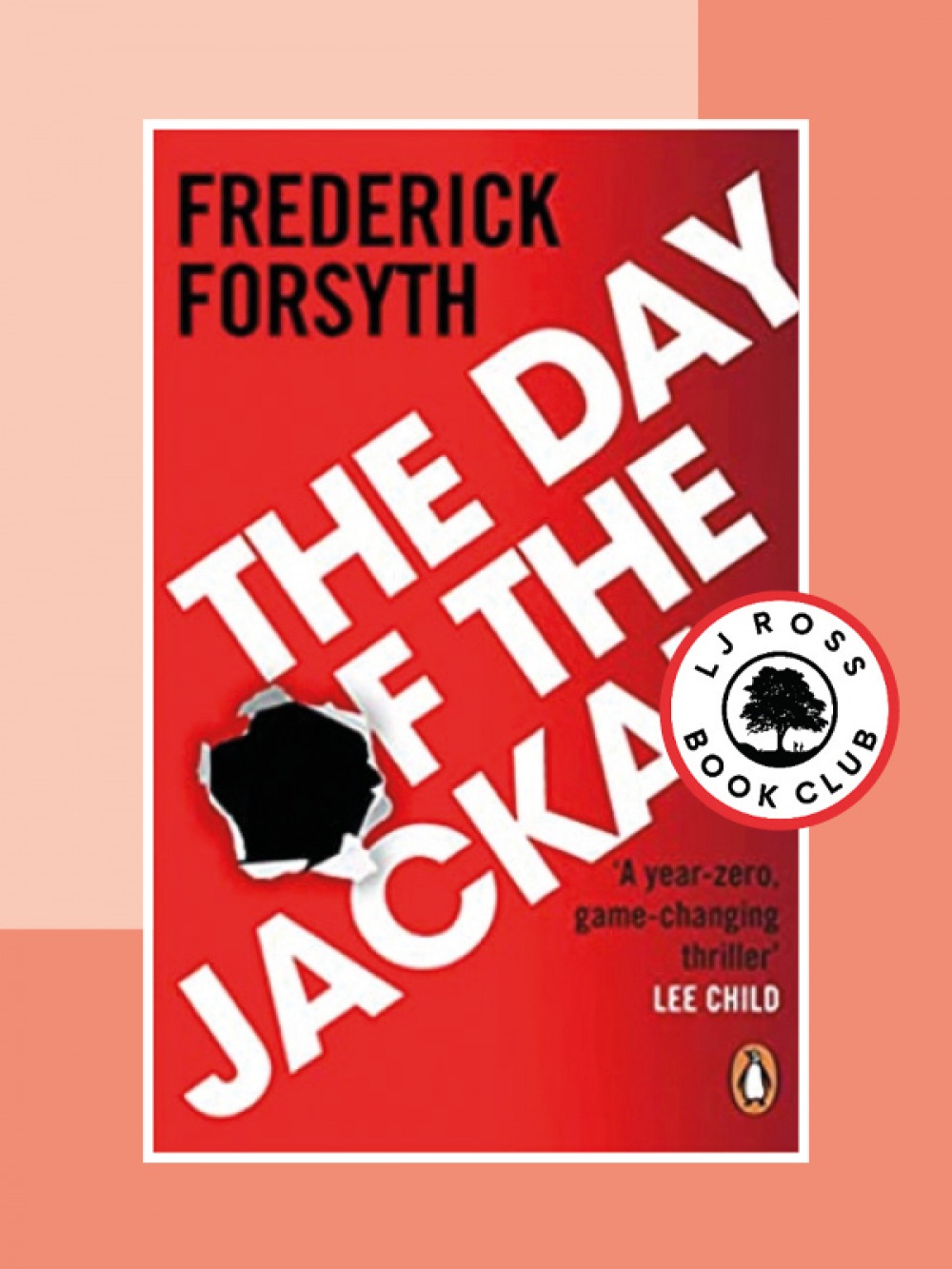 The Day of the Jackal by Frederick Forsyth
This month's LJ Ross Book Club selection is a true classic from the inimitable Frederick Forsyth: The Day of the Jackal. First published in 1971 but opening in 1962, this political thriller tells the tale of a professional assassin hired by the French paramilitary to kill their president, Charles de Gaulle. The story begins with a failed attempt made on de Gaulle's life instigated by the OAS, or the Organisation Armée Secrète (Secret Armed Organisation, to the rest of us) and the subsequent, brutal underground war waged between them and the government following the apprehension of their first round of conspirators – the crux of their right-wing dissidence seeming to arise from a belief that de Gaulle was a traitor to France, after he granted independence to Algeria.
LJ's Thoughts:
Even before reading this novel, I admired its author for his perseverance and his dogmatic belief in his own work, which is a facet famously difficult to develop in the world of publishing and even harder to maintain! Nonetheless, despite having his (unsolicited) manuscript – which was written in a mere 35 days – roundly rejected by publishing houses first time out of the gate, because of a belief by editors at that time that the story would be unsuccessful commercially, Forsyth was later able to persuade a London publisher to print a limited run of his novel for a paltry advance. Word of mouth marketing led to huge sales, post-publication, and the rest, so they say, is history.

As to the story itself, this is one of those novels that requires no real introduction; many people might have seen the film prior to reading the book but, as in so many cases, even the best productions can't beat the joy of developing a visual story in your mind's eye. In this regard, Forsyth is masterly at helping the reader along: he writes with a realism that is entirely believable, such that you might be walking the streets with The Jackal, following in his footsteps. The pacing is quick and satisfying, and makes for a really superior read at any time of year. Enjoy!
If this month's pick isn't for you, why not try these?