Make the Most of Your Weekend
A weekend well spent sets you up for a great week, so whether you're a foodie or photographer, animal-lover or gamer, there are so many ways to make the most of it
Here are our top picks of what you should do this weekend.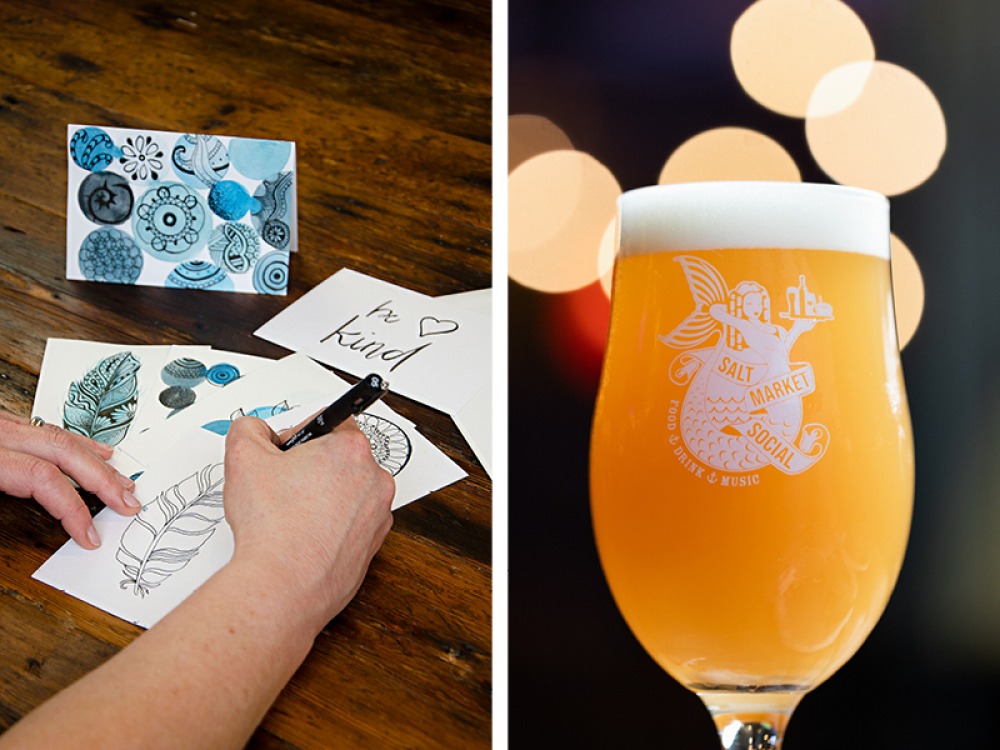 Be kind…
Thursday is Random Acts of Kindness Day, so whether you offer your colleague a cup of tea or give someone a compliment, there are so many ways to make someone smile. However it's important to be as kind to yourself as you are to others, so we spoke with Art & Kindness, a Yorkshire-based art business, who are promoting self-care and kindness by encouraging you to be creative. To find out more read the full interview here.
Sip on a perfect pint…
This weekend Salt Market Social are hosting their 'All Pints East' Craft Beer Festival. Different from other beer festivals, this warehouse event is a celebration of all that is great on the North Tyneside and wider North East craft beer scene. Local bars and brewers (including Left Luggage Room, Nord Bottle Shop, Enigma Tap, Dog and Rabbit, Northern Alchemy and Full Circle) will be selecting their favourite and most popular breweries to represent at the event. So, if trying top quality national and international beers sounds like the ideal way to spend your weekend, make sure to book your tickets here. Not to mention, in true festival style there will also be live music, DJs and a Salt Market street food offering.
Go gaming…
Don't miss out on your final chance to visit the Yorkshire Games Festival 2022 this weekend. Friday's the last day, so head to the National Science and Media Museum for an extravaganza of all things gaming. It's a fun-packed final day for gamers of all ages, while for industry professionals, recent graduates and those studying games-related subjects there will also be a programme of talks, masterclasses and Q&A events to improve your knowledge and employability, all while being inspired and networking. It's a win-win!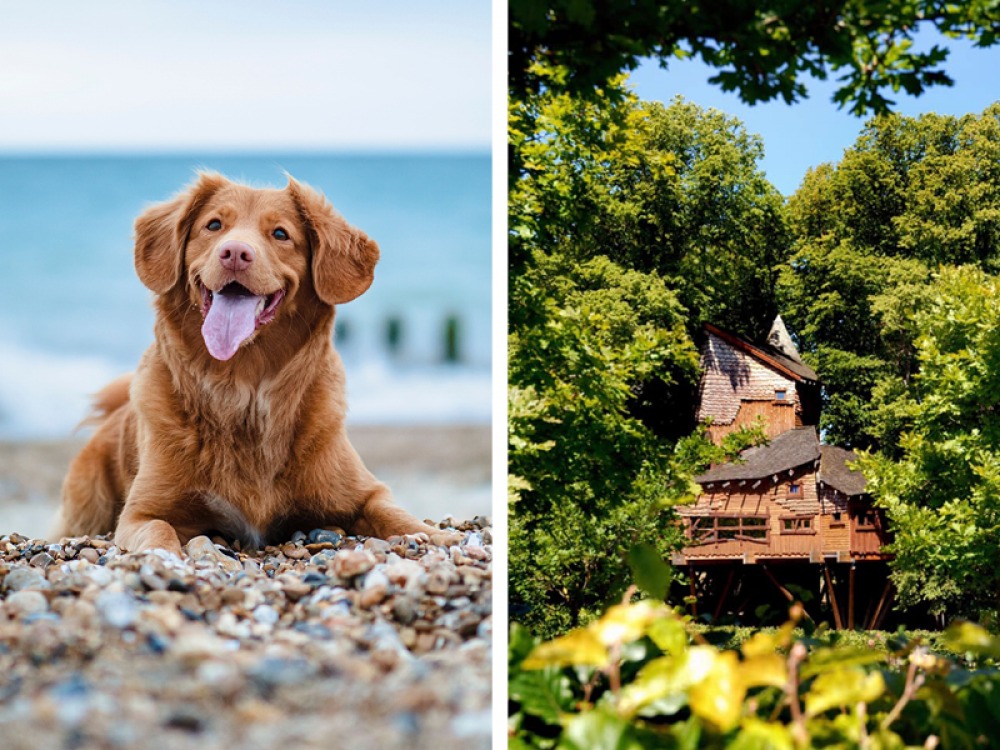 Okay Pet
Saturday is National Love Your Pet Day, and (not that you need any excuse) we think it's the perfect time to spoil your fluffy friend. Why not treat them to a paw-fect weekend away to one of these dreamy dog-friendly hotels? Or let them run wild on one of these bracing beach walks, before they retire to a rug in front of the pub's fire. If you don't have your own pet to love, you can still take part – find out how to support Newcastle's Dog and Cat Shelter here.
Wander through Wonderland…
Wonderland arrives at the Alnwick garden this Saturday, so spend your weekend venturing down the rabbit hole and exploring everything that's on offer. Let curiosity be your guide as you complete the Madhatter's Trail, hunting out the weird and wonderful whilst your little ones get to meet their favourite characters. With every paying adult, four children under 16 can gain entry for free, so book your tickets here.
The spice of life…
Tomorrow evening, head to Darlington Hippodrome for the Mayor's Gala Variety Show. Acts include the Darlington Operatic Society, a youth dance troupe, comedian Matt Hoss, Elsa the Crufts-winning dancing dog and loads more, making it a fun-filled show for all the family. The event is going to raise money for two charities chosen by Mayor Cyndi Hughes – St. Teresa's Hospice and Darlington Mind – so book your tickets for a good laugh for a great cause.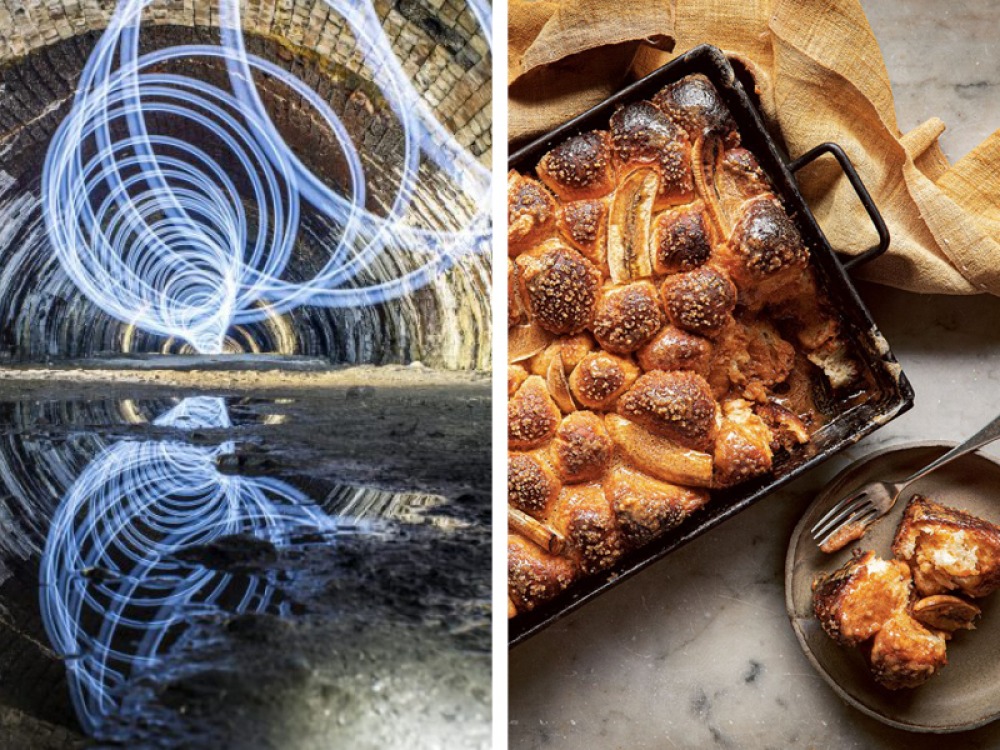 Breaking bread…
Saturday is the start of Real Bread Week and what better way to celebrate than by tucking into a delicious, freshly-baked loaf? If you fancy testing your skills in the kitchen, try your hand at making our tasty cherry and rosemary focaccia or spicy cinnamon bread. But don't panic, if you and dough is a recipe for disaster, we've also found the best independent bakeries across the North East and Yorkshire for you to head to instead.
Picture perfect…
Yorkshire Photo Walks provide expert photography tuition on their walks through inspirational locations and this weekend there are a few to choose from. This Saturday you can learn how to photograph weird and wonderful lighting effects at the Langcliffe Hoffman Lime Kiln, try perfecting your landscape photography at the Ribblehead viaduct, or even give capturing nighttime shots at Hardraw Force waterfall a go. Head to their website to find out more and to book your slot.