Meet the North East Hairdressers Heading to Leading Hair Dressing Awards and See their Amazing Work
North East hairdressers Hooker & Young are one of the most successful salons in the country
With a multitude of awards already under their belt, an incredible six stylists from their salons headed to the industry leading Hair Dressing Awards this year. Their portfolios were all photographed by Michael Young, one half of the dynamic duo behind the salons, and we caught up with him to find out more.
Michael not only is an award-winning hairdresser, as is his husband and partner Gary Hooker, he is a very talented photographer who has shot the portfolios of many of the industry's leading hair stylists. 'I've always been driven by creativity, constantly searching for new ways to express myself,' explains Michael. 'From as far back as I can remember I've always had a passion for beautiful imagery. I guess looking back it was more the intrigue of being able to capture beauty in pictures. As a young hairdresser I would buy British and Italian VOGUE, studying the pages. In retrospect, I was looking at so much more than the hair, it was all about the composition, light and shade and the emotion within the picture.
'After many years of working on shoots as a hairdresser, it was inevitable that my passion for photography would take me down a new creative path capturing my own imagery,' Michael continues. 'I'm a Virgo, striving for perfection in everything I do. Ask the people close to me – they will vouch for that – in a good way I hope!' he laughs.
'I'm often asked what my style of photography is, and what makes a great picture? It's difficult for me to put my style in a box as I like exploring different creative genres which ultimately lead to different results. I love working without constraints, where the focus isn't necessarily the hair but bringing more of a fashion editorial feel to a picture. I like photography to tell a story and have feeling, where the picture transports you somewhere and makes you really think about the image,' he explains. 'When you flick through the pages of a fashion magazine there's often a theme that connects the images, not through words describing what's happening, but more the subtle detail that grabs your attention, making you focus on the narrative of the story. A strong concept will always compel people to look at every single image within a collection, rather than flick through.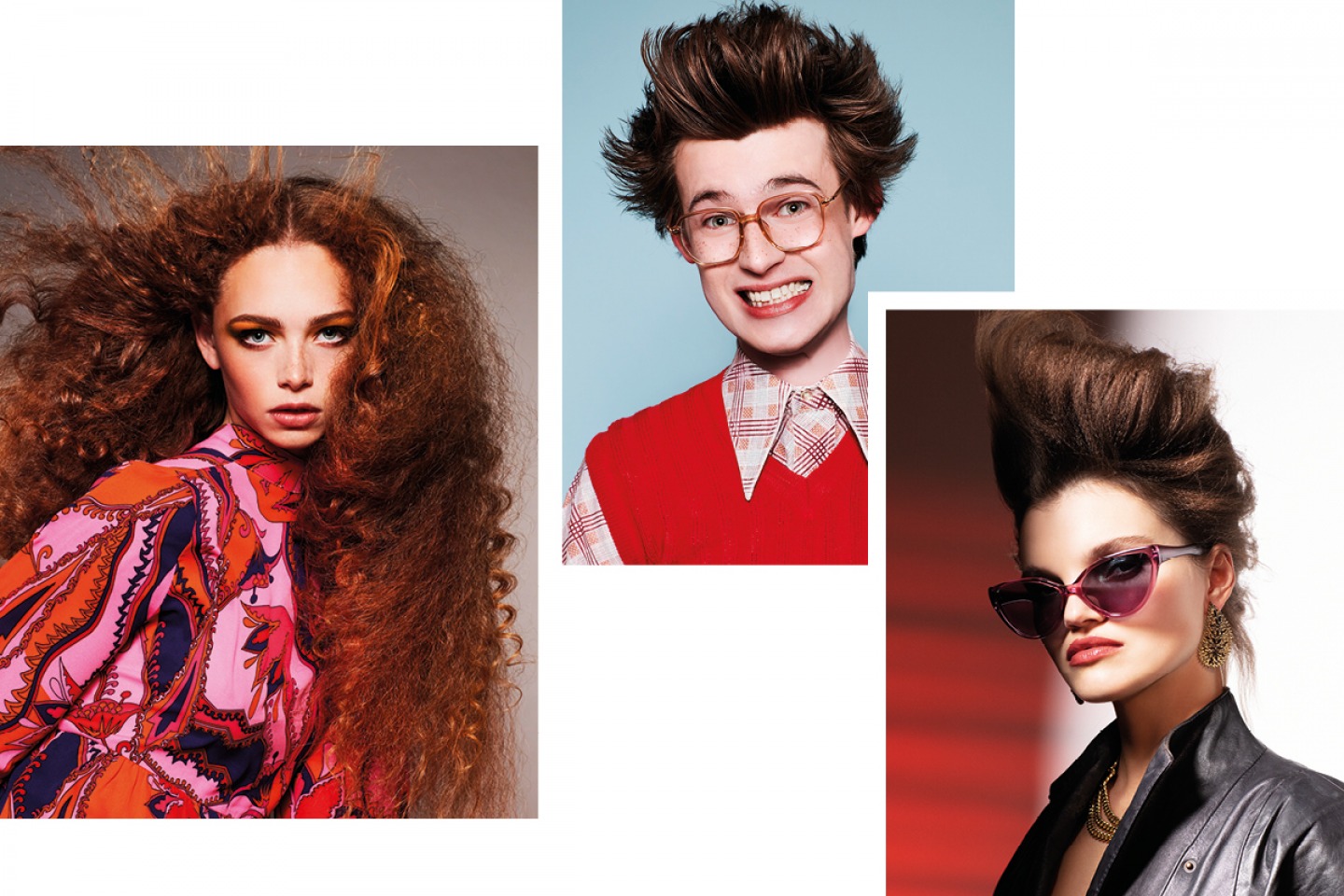 'Collaborating with the Hooker & Young team and other hair artists is a real thrill for me,' he continues. 'Sharing someone else's vision to help visually communicate their ideas is something I love to do. Creating beautiful photography has always been an important part of the Hooker & Young brand in helping to raise our profile and grow the business.
The imagery you put out says a lot about who you are and really speaks to people. I know our team feel lucky and fortunate to be able to work with me collaboratively on these creative projects, and for them to see their work in print is wonderful.'
We wanted to know more about what makes the Hooker & Young salons so successful, so we sat down with Michael to grill him on how it all works.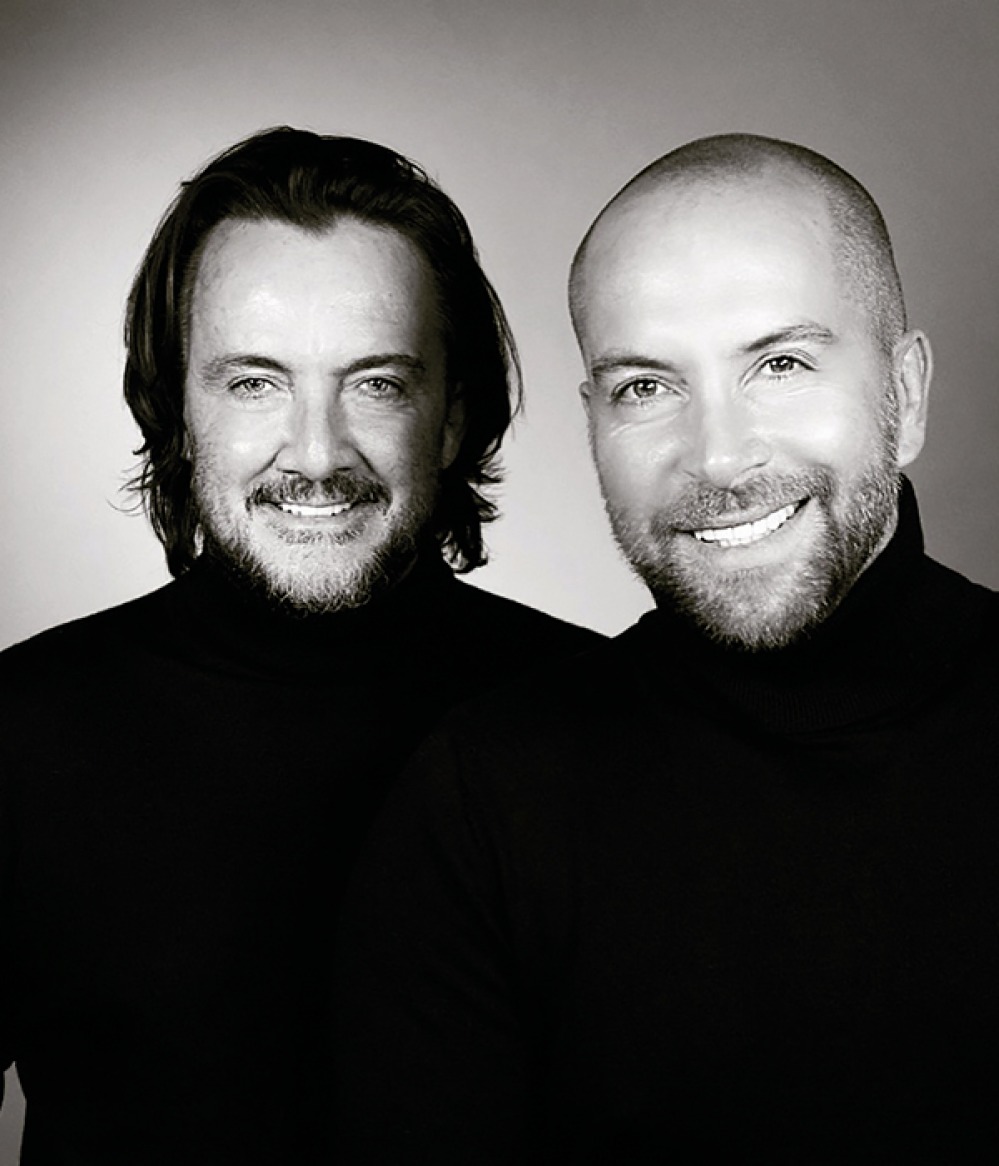 How did you both get started in the industry?

Hairdressing wasn't the first choice for either of us actually. I always wanted to do something creative – a career that would allow me to express myself. I always thought my chosen path would be in performing arts – I always loved drama at school (surprise surprise) so when hairdressing came along and I saw everything it had to offer as a career it was game changing for me.
Gary's introduction into the hair industry was a little different to mine, trying several different careers before he settled on hairdressing – it definitely was his calling in life, but not before he tried his hand at being a baker and a sheet metal worker (both very different I know, but I guess he needed to be sure before he picked up the scissors!). Gary's so competitive, which very quickly led him into the world of competitions and very quickly won the two biggest accolades in British hairdressing which led to his first ever photo shoot being in British Vogue – now not many people can say that!
Hairdressing has given us both everything and more than we could have ever wished for from a career – travelling the world doing platform work, being part of numerous shoots and shows and delivering education to help others progress in their careers.
For anyone yet to visit a H&Y salon, please can you tell us a little bit about the background to Hooker & Young?

Gary and I have been together as life partners for 32 years, meeting in 1991. By 1995 life had taken a few unexpected turns and we made the decision to work together professionally and that's when the Hooker & Young story begins really. It's fair to say that at this point we had a strong reputation in Newcastle, especially Gary, he'd had huge success with his previous salons in Newcastle city centre with a massive client following, so it never really felt like we were starting from scratch but more like starting a new chapter.
Our ethos is simple and has never changed: to deliver beautiful, wearable hair in luxurious surroundings. It's always been about much more than simply great hair – we've always strived to create the ultimate client experience, much of which comes from our incredible team.
You have won multiple awards over the years (can you tell us how many?) so what is it that continues to drive and inspire you and Gary?
Oh wow – it's difficult to put a number on that as I'm sure I'll miss a few – around 25 at a guess!
There are several award ceremonies within British hairdressing and we've had great success at all of them. The Fellowship for British Hairdressing have their annual awards then there's the Tribute awards and the Most Wanted awards, then of course there's the British Hairdressing Awards (this one is the Oscars of hair) and collectively we've won some pretty impressive accolades over the years:
Salon Group Of The Year
Hairdresser Of The Year
Men's Hairdresser Of The Year
British Colourist Of The Year
North Eastern Hairdresser Of The Year
Artistic Team Of The Year
Commercial Colour Genius
British Hairdressing Hall Of Fame
As a regional salon you have had unprecedented success with your award-winning team of technicians/stylists. What's your secret?
Our core team has always been strong, with great longevity over the years – this allows us to nurture and grow new talent to a level that we need within the salons. Everyone's journey is different when learning a new set of skills, coming up through the ranks – some need a bit of nurturing while others must be held back from running before they can walk. Most of our team are homegrown, however, we've also been lucky in attracting some fantastic stylists from outside of the H&Y fold.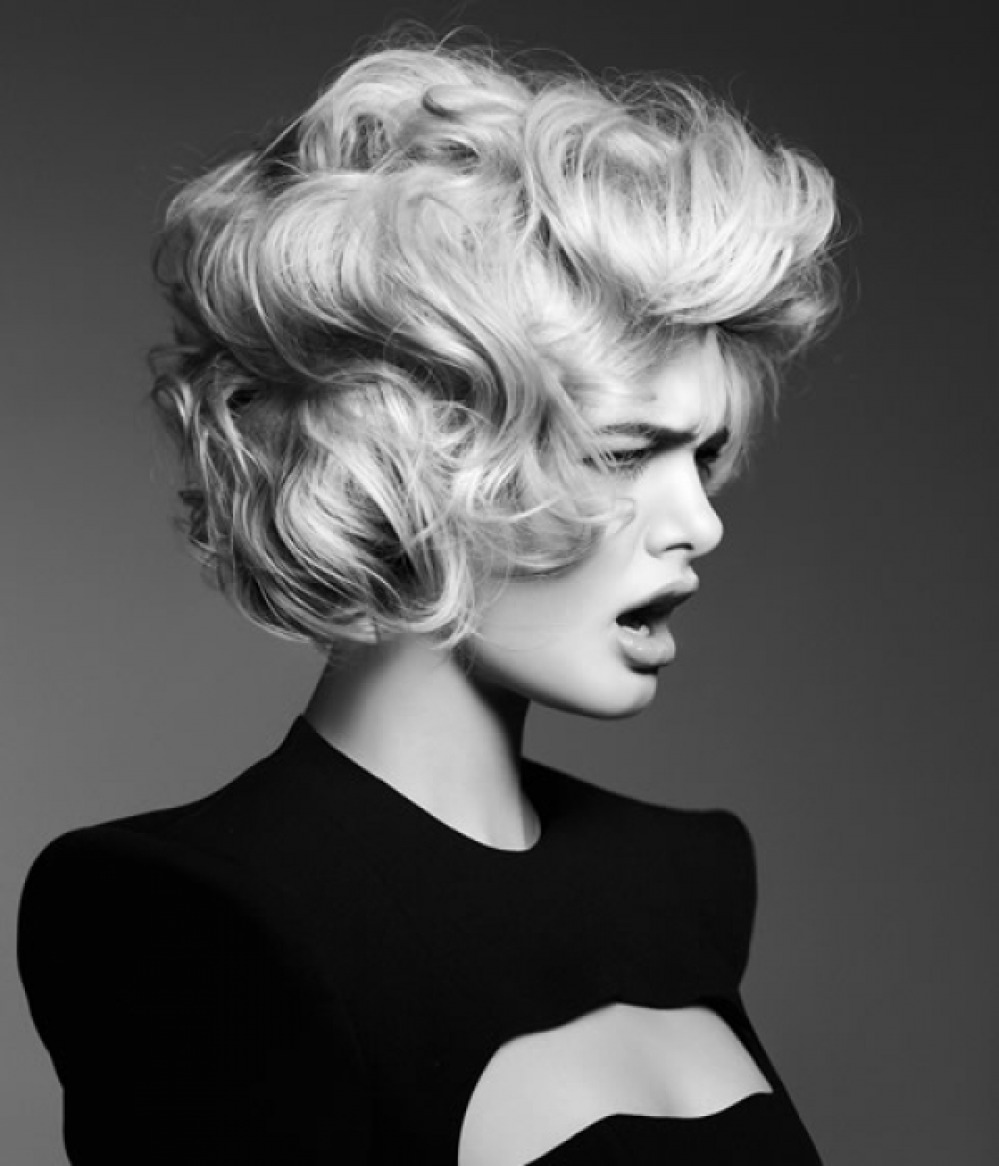 Your stars of the future?

You can't ask that, they're all stars!
As an ambassador for hair brands you and Gary have travelled all over the world. What would be your best memory and is there anything left you would like to achieve?
We've been so fortunate to travel to some amazing places – many of which we'd never have chosen to visit for a holiday, so you get to see parts of the world that you wouldn't ordinarily see. We've visited Australia a few times which we always love, although when you have a busy show schedule you're never really in one place for long. In a previous International Ambassador role we were in New York several times a year which was great and opened up a lot of opportunity.
You do a lot of the photography for awards portfolios. Where do you get all your inspiration? Do you see it as a different outlet for your creativity?
I shoot all of the H&Y imagery – so, anything you see in an advert, or a collection is my photography. Photography is very much an extension of my creativity within hair – allowing me to explore new and exciting ventures in not only shooting with our team but also other big names in the industry as well as some of the biggest hair brands around. I treat every project as new work and love to collaborate with the client, brainstorming and evolving ideas. It's great to be able to bring someone else's vision to life through pictures.
How has the hairdressing industry changed?
Certain aspects of the hairdressing industry have changed – post pandemic we saw a rise of mobile/self-employed hairdressers – but having your hair done at home isn't for everyone. Most importantly, people simply want great hair, great service and an amazing experience, which is what we offer in our salons.


Is there really such a thing as new hair trends anymore or is it just a constant re-visit? Are your clients trend-led? If so, what are the top trends for next season?
Back in the day 'hair trends' were definitely a thing – before social media, people would bring pages from magazines in which would be of one particular celebrity (the person of the moment), but that happens less now. I really feel like many people want their own identity and would rather go for a style that suits them perfectly rather than follow a trend. Colour trends seem to be more relevant than style these days with people still being influenced by celebrities – colour technology allows people to change their colour more frequently these days without the risk of damage.
Advice you'd give your younger self?
Work hard, stay focused and don't be afraid to step outside of your comfort zone.
A item you can't live without?
Penhaligon's fragrance.
Favourite hidden gem in the North East to visit?
Not really hidden – love Fenwick food hall!
Hero hair product?
Kerastase serum chroma thermique.
Favourite movie or series of all time?
Game Of Thrones and Schitt's Creek.
Best tipple?
Bourbon.
Your ideal Sunday.
Boozy lunch with friends.