Five Mouthwatering Greek Recipes for Summer
Get a taste of Greece with these mouthwatering recipes from Tim Vasilakis' Eat Like a Greek cookbook
Featuring a selection of deliciously summery Greek recipes packed with flavour and perfect for al fresco dining, here Tim shares five of his favourite recipes including zesty spinach and feta pie and classic chicken gyros.
Halloumi Souvlaki
When you want a tasty plant-based souvlaki, this is the perfect solution. Vegans can substitute non-dairy vegan tzatziki and vegan halloumi for the traditional Greek ones
Chicken Gyros
Traditionally, the meat for gyros is cooked on a vertical rotisserie and then carved very thinly before adding to warm pita with sauce, fries and salad. It's easy to recreate this at home if you follow our recipe. Although it takes a while to cool, the hands-on time is minimal.
Courgette Fritters
Golden and crispy on the outside and deliciously soft and moist when you bite into them, these fritters are one of our Athenian favourites. They are easy to make at home and perfect for freezing
Apple Filo Pie
All Greeks have a sweet tooth, and they love pies, especially when the filing is wrapped in crisp, feather-light filo pastry. In Athens, the bakeries and pastry shops are always busy and long lines form on holidays and feast days. Depending on what fruit is in season, you could substitute
Spinach and Feta Pie
This healthy spinach pie is as Greek as it gets! And the good news is that it's packed with vitamins and minerals, especially iron from the spinach. Eat it as a snack, with salad as a light meal, or take a slice to work as a packed lunch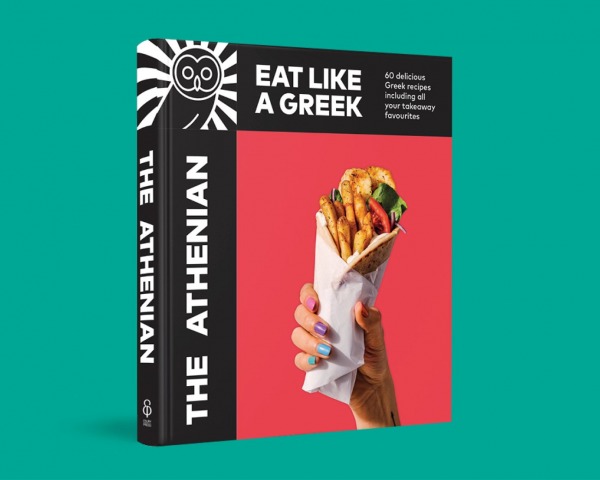 The Athenian: Eat Like a Greek by Tim Vasilakis (£14.99, Ebury Publishing)
This article contains affiliate links. We may receive a commission for products that are clicked on through our website.